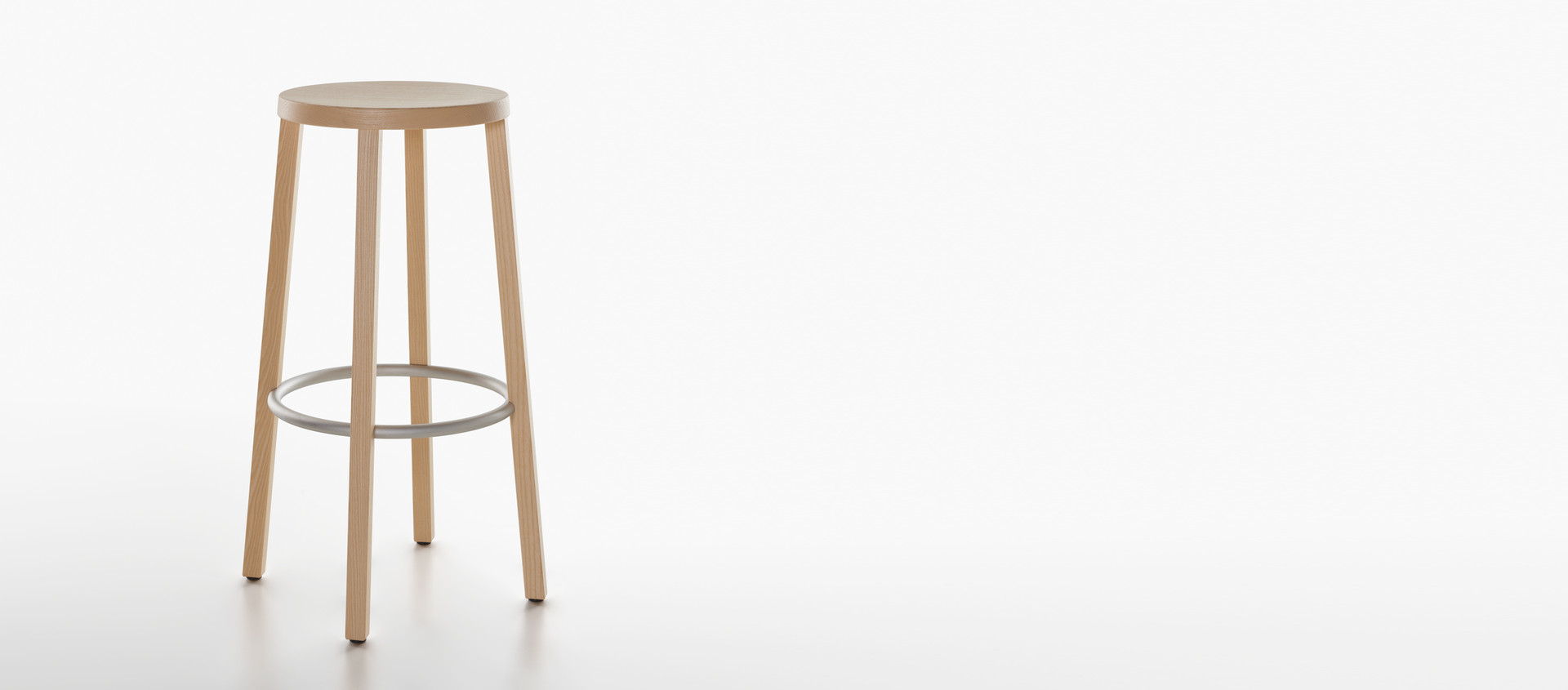 Mod. 8500-00 (29 7/8 in.)
Mod. 8500-60 (24 3/4 in.)

Bar or Counter stool. Ash wooden structure – natural lacquered, black stained lacquered or colored with a matte open grain in grey, white and blue. Footrest in satin or polished aluminum.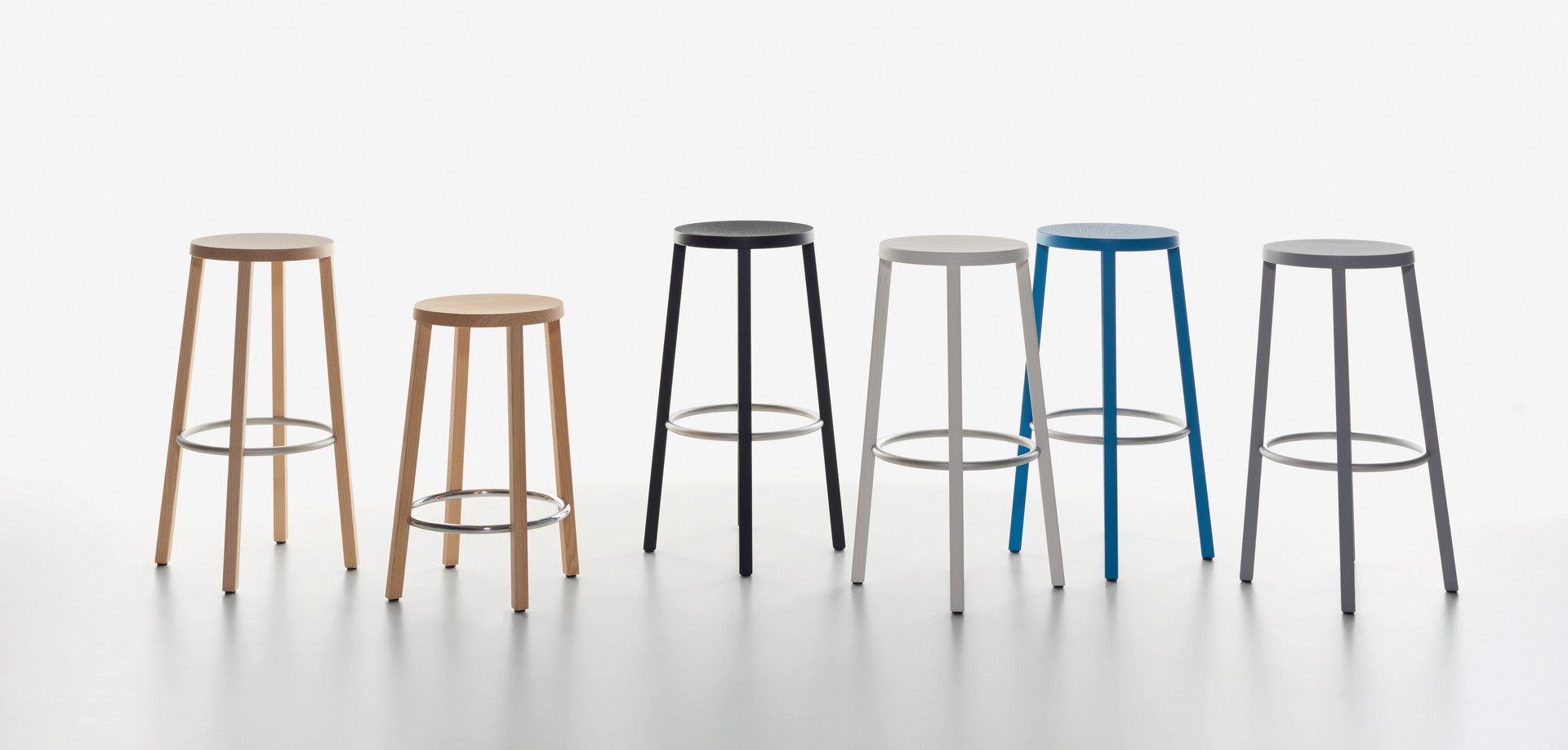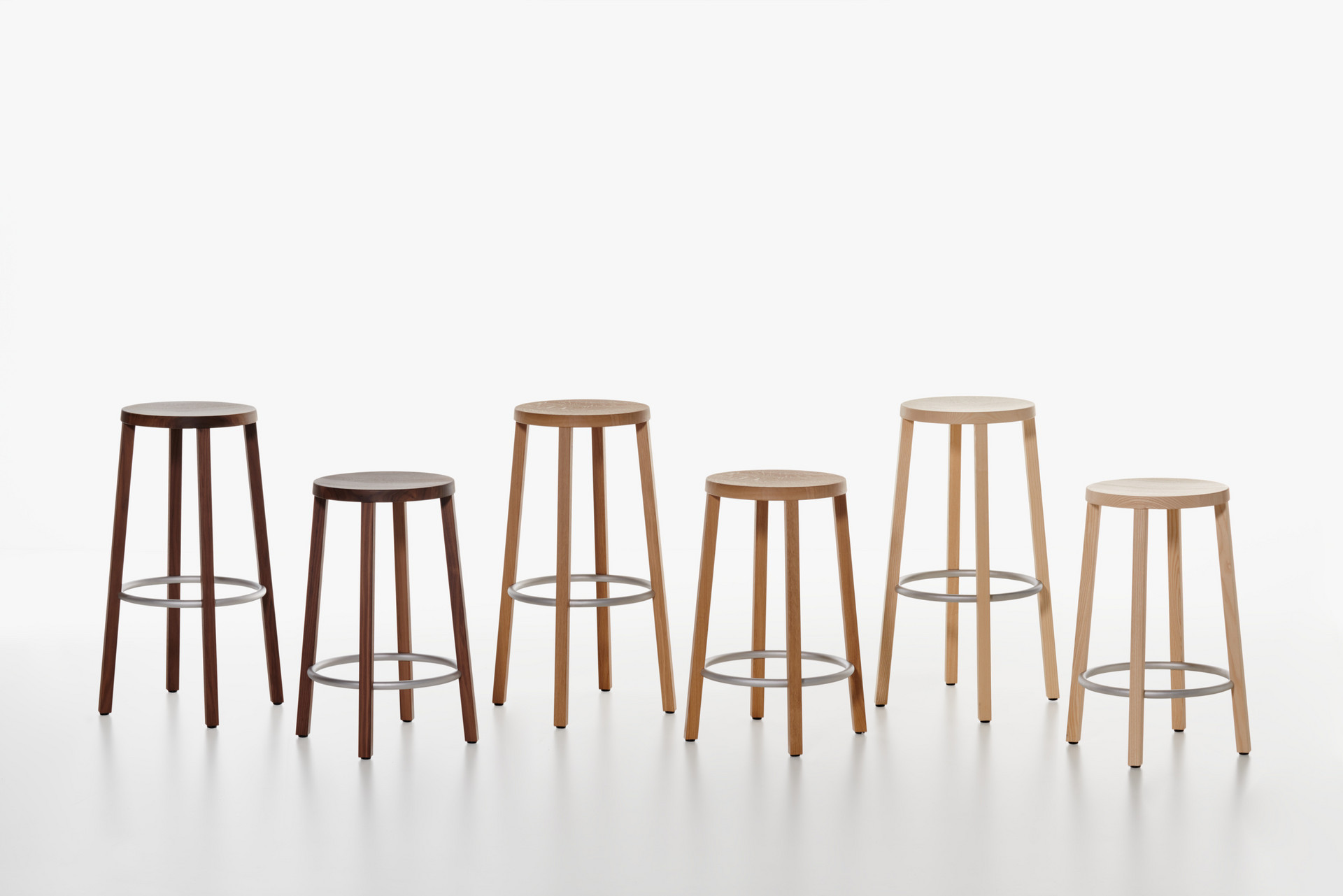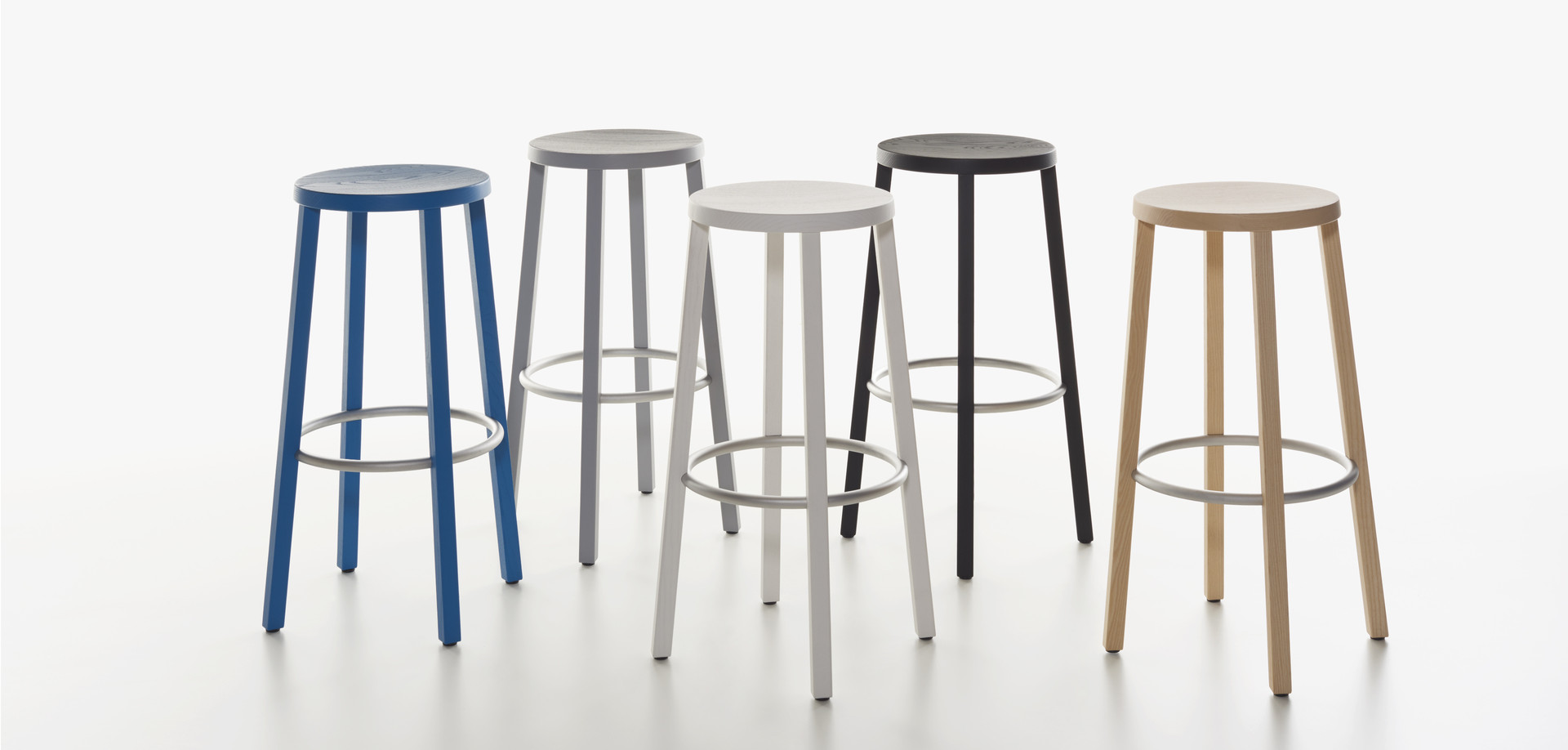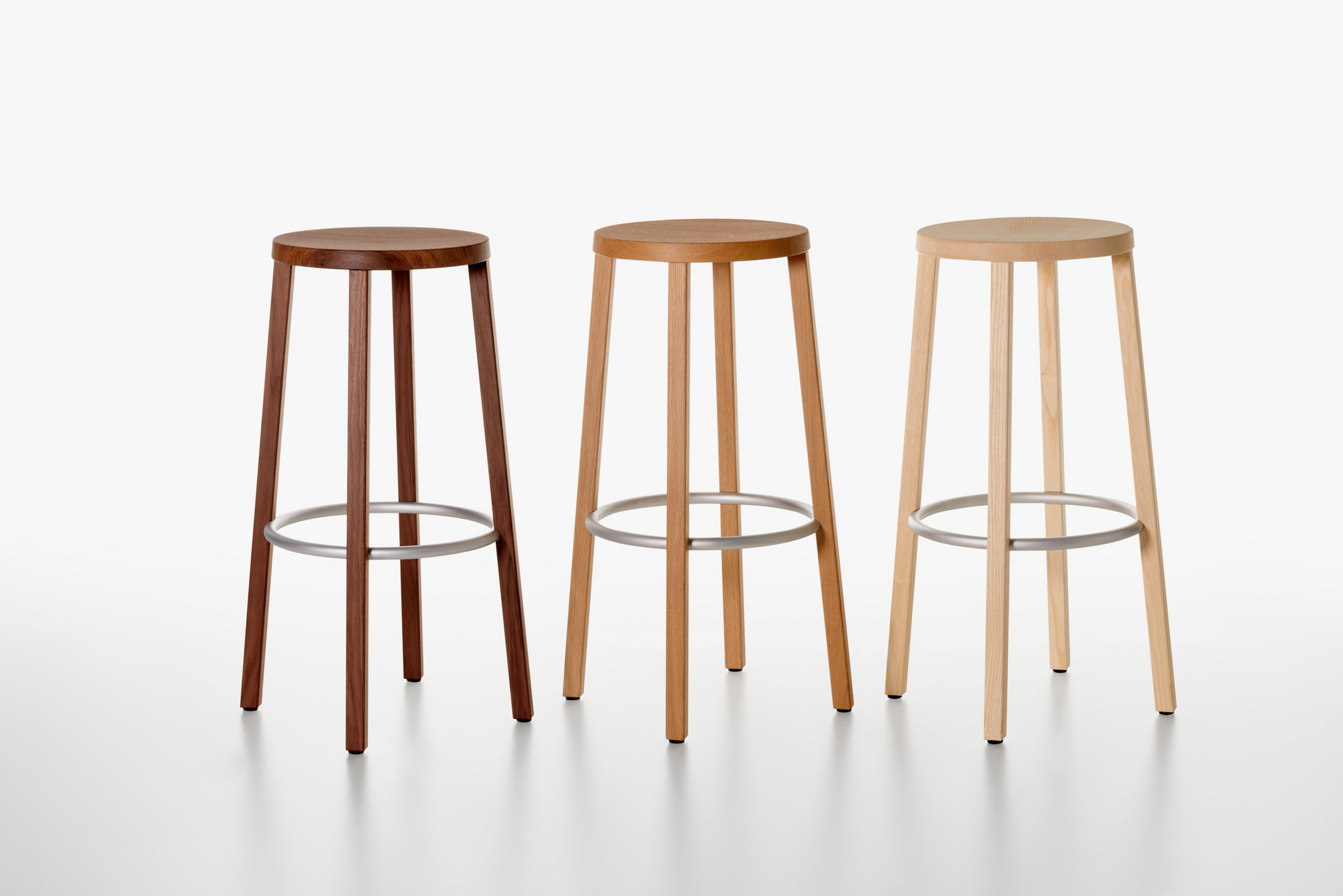 PROJECT: Blue Bottle Gramercy Park Cafe in New York City. Architecture: Lincoln Lighthill Architect. Photography: Frank Oudeman©/OTTO.
PROJECT: Museion, Bolzano PRODUCT: BLOCCO stool PHOTOGRAPHY: Nicoló Degiorgis

All products designed by Naoto Fukasawa